| | |
| --- | --- |
| Showing Free eBook 1-2 of 2 | |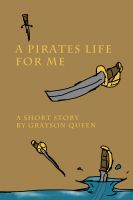 Price: Free! Approx. 3,090 words. Language: English. Published on August 5, 2013. Category: Fiction » Humor & comedy » Satire. n A modern pirates tale-- complete with monkey sidekicks-- where the life at sea once again calls to the misfits of society....
eBook Genre: Entertainment / Humour & Comedy
Free from: 05 August 2013 PDT/PST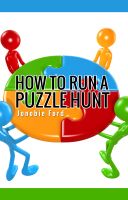 Price: Free! Approx. 17,810 words. Language: American English. Published on August 3, 2013. Category: Nonfiction » Entertainment » Games , puzzles and brain twisters. n Interested in running a puzzle event for 1000 people? Ever played in a scavenger hunt, DASH, SNAP, or Puzzle Hunt and want to see how it's done? Written by one of the organizers of Puzzle Hunt 14 at Microsoft, this book gives steps and tips for running such an event. It covers from the earliest stages of planning through creating puzzles, running test events, and managing the big day....
eBook Genre: Entertainment
Free from: 05 August 2013 PDT/PST

| | |
| --- | --- |
| Showing Free eBook 1-2 of 2 | |